Registration
---
---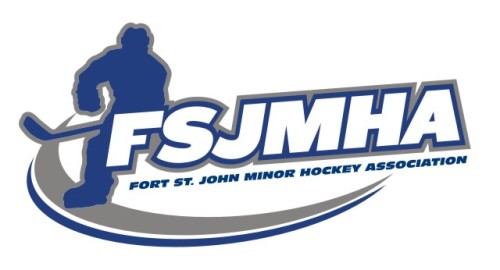 ---
FSJMHA OFFICE HOURS & REGISTRATION INFORMATION
Office hours will be posted on Facebook, Minor Hockey website and sent to your Division Coordinator. Registration will open May 01, 2021. Startup TBD after allocation meeting with City.
Our preferred method of registration is online which will be available on our website www.fsjminorhockey.ca or you can print your own forms off the website and mail with payment to: FSJMHA Box 6356 , Fort St. John, V1J 4H8
Printed forms and payment may be put in FSJMHA drop slot underneath the big window of office.
Deadline for Tryouts July 31 Midnight.
$ 80.00 tryout fee for U11, U13
$100.00 tryout fee for NEBC U15 Trackers and $80.00 for U15 second competitive team
$80.00 tryout fee for U18 (second competitive team)
$160.00 tryout fee for NEBC U18 Trackers
No late registration for tryouts. Do not call the office and ask for an exception.
Non FSJMHA members of who do not have a carded team (U13 and above) in their home MHA may tryout with FSJMHA. Player must be registered with their home MHA for insurance purposes until teams are picked. To register for tryouts non FSJ members may print a form off the website and pay only the tryout fee.
There will be no guaranteed minimum amount of tryout times.
No guarantee of having two Competitive teams in each division. Number of teams will be dependent on registered players/goaltenders/coaches.
Deadline for Recreation Registration: August 31, Midnight.
Registrations after this date will be date stamped and put on a waitlist if necessary.
Number of teams will be dependent on registered numbers/goaltenders/coaches.
Dream Lottery Tickets - Minor Hockey Fundraiser
Proceeds from Dream Lottery go directly to ice costs.
Each Minor Hockey player will be requested to sell a minimum of 1 book of tickets.
Fees: If registered by July 31 you will save $40.00
Family Rate 3 or more Members: $ 1075.00 (tryout fees are additional)
| | | | | | |
| --- | --- | --- | --- | --- | --- |
| Learn to Play | Age | Birth Year | Fee if Registered by July 31 | Fee if Registered by August 31 | Tryout Fee |
| U5 | 4 | 2017 | 160.00 | | n/a |
| Junior Division | Age | Birth Year | | | |
| U7 | 5 and 6 | 2016-2015 | 400.00 | 440.00 | n/a |
| U9 | 7 and 8 | 2014-2013 | 400.00 | 440.00 | n/a |
| U11 | 9 & 10 | 2012-2011 | 400.00 | 440.00 | $80.00 |
| Senior Division | Age | Birth Year | | | |
| U13 | 11 & 12 | 2010-2009 | 425.00 | 465.00 | $80.00 |
| U15 | 13 & 14 | 2008-2007 | 425.00 | 465.00 | $80.00 |
| U15 Tracker | 13 & 14 | 2008-2007 | 425.00 | | $100.00 |
| U18 | 15, 16, 17 | 2006-2005-2004 | 425.00 | 465.00 | $80.00 |
| U18 Tracker | 15, 16, 17 | 2006-2005-2004 | 425.00 | | $160.00 |