BC HOCKEY COACHES CLUB
---
---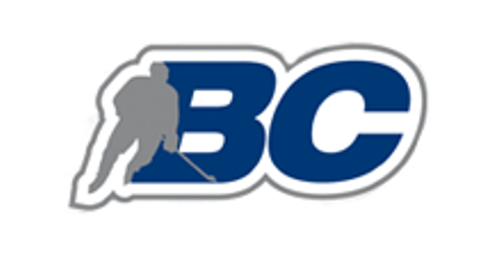 ---
BC HOCKEY COACHES CLUB
October 2020
Date: Thursday, October 22, 2020 - 7:00pm
Guest Coach: Geoff Ward (Head Coach, Calgary Flames)
The BC Hockey Coaches Club is a monthly mentorship initiative for BC Hockey coaches. The goal of the program is offer BC coaches the support of mentors who have coaching experience at levels which local and regional coaches aspire to ascend to in the future, and to create a feeling of cohesiveness amongst both as they work and learn together in an informal environment. We invite you to join us for this month's call!
This month, BC Hockey is thrilled to have Geoff Ward, head coach of the Calgary Flames, lead October's Coaches Club video conference. Geoff will be leading a session entitled "Building Your Program".
GEOFF WARD BIO:
Current head coach of the Calgary Flames, Geoff Ward worked his way up to the NHL head coach role after serving as the club's interim head coach the season prior, which he received after being promoted from the associate coach title. Prior NHL appointments include assistant coach with the New Jersey Devils (2015-2018), Boston Bruins (2007-2014), and Development Coach for the Edmonton Oilers (2005-2006).
On the international stage, Ward coached Canada's National U18 team twice at the Nations Cup (1998-1999) as an assistant, and Germany's national team at the World Championships (2015, 2016, 2017, 2018) and Olympic qualifiers (2017-18).
Ward won the Stanley Cup with the Bruins in 2011, and is a former recipient of the AHL's 2002-03 Coach of the Year award during a stint with the Hamilton Bulldogs.
Are You Attending?
Space is limited. BC-based coaches will receive professional development points towards the renewal of their Development 1 and/or High Performance 1 certification(s). RSVP here to secure your spot and receive the link:
https://bchockey.formstack.com/forms/bc_hockey_coaches_club_october_2020_rsvp
Submit a Question
If you have a question for Geoff or a topic you'd like him to discuss, please email BC Hockey Manager of Athlete Development Dave Cunning at dcunning@bchockey.net to submit.
BC Hockey honours the traditional lands and homelands of all Indigenous peoples and communities across Canada, including
First Nations, Inuit and Métis living both on and off reserve, in rural and urban communities.