FSJ Officiating Clinic
---
---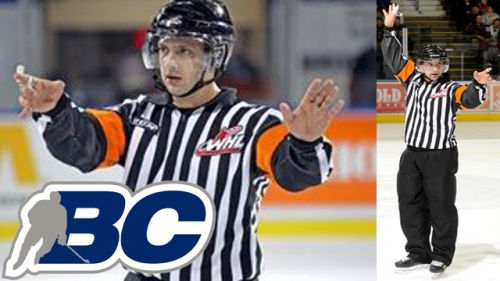 ---
The FSJ Officiating Clinic has now officially been uploaded onto the BC Hockey website and is open for registration!
If you are a first time official or haven't officiated in a few years, prior to registering for the clinic, you are required to complete the Hockey University (click the link below). https://ehockey.hockeycanada.ca/ehockey/ClinicDetail.aspx?cid=124816 This is a one-time only requirement, but it will take a little bit of time to complete. You can complete it in sections or all at once. Once you have completed the Hockey University, you will be eligible to register for the clinic on September 18.
I have attached the link below to sign up for the FSJ clinic. https://ehockey.hockeycanada.ca/ehockey/ClinicList.aspx?oid=24 You will need to have a valid CRC completed through BC Hockey if you are 18 years of age or older.
Should you have any questions at all, please email me at brett.mclean@hotmail.ca and I would be happy to help you!